Alpaca walking vouchers!
With Christmas just around the corner, what better time to book alpaca walking vouchers.
We offer alpaca walking vouchers which make perfect and very unusual Christmas presents. Rather than a pair of socks (alpaca of course!) we suggest that this year you invest in alpaca walking vouchers. Our vouchers enable the lucky recipient to book an alpaca walk here at Spring Farm Alpacas. We will send out your vouchers to your address by first class post so as long as you don't leave it to the last minute, you should have them in plenty of time before Xmas.
Our alpaca walks are around our 110 acre farm situated in East Sussex – 1 mile or so from the Bluebell Railway and Sheffield Park Gardens near to the village of Fletching. We are conveniently situated for Surrey, Sussex and Kent and our nearest station (Haywards Heath) is only 45 minutes from central London by train.
If you would like to buy alpaca walking vouchers, please drop us an email (ideally – as we work outside 7 days a week) or call us to arrange. Each voucher to walk an alpaca costs £25 including VAT and postage. We do not put a date on our alpaca walking vouchers as we believe that if you are good enough to hand over your hard earned cash, we should honour that for as long as we are here (hopefully for a few years yet!). We can't quite see why they should expire just because a date has changed…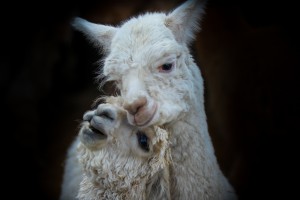 Our farm walks are through an Area Of Outstanding Natural Beauty (AONB) and our farm is in Higher Level Stewardship – so you have a good chance of seeing other native wildlife. The voucher entitles the walker to: an alpaca walk (about 50 minutes), rewarding your alpaca with carrots (supplied by us – I chop most of them !) and then a visit to meet the "mum's and babies" group. You should allow about 2 hours in total.
We offer walks all year round, once a day and for between 2 and 10 alpacas walking. There are lots more details elsewhere on the website.
Lastly, we also offer alpaca themed cards – which can accompany your alpaca walking vouchers. Some are Winter / Christmas themed and make the perfect accompaniment to the vouchers. See the "Alpaca cards" page on this website. Here are a few Xmas options: