From Spring 2021 (assuming the virus allows us) we will be offering small group guided meditating with alpacas – here at Spring Farm. This will be guided meditation led by Alarna.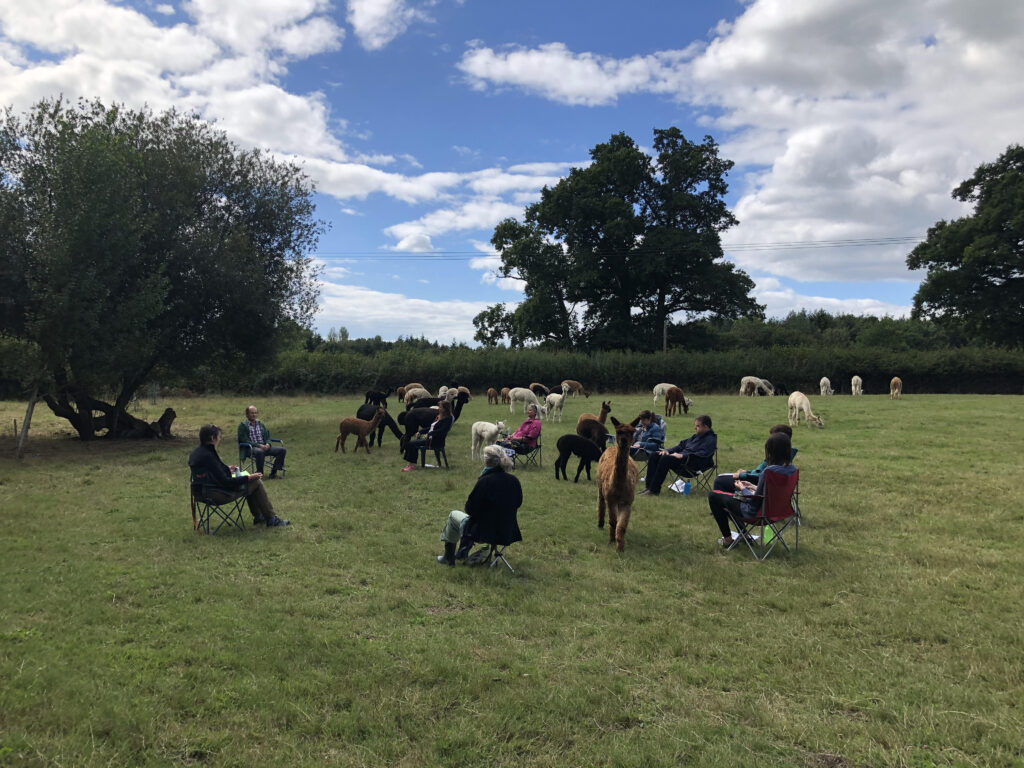 We have been thinking how best to offer assisted therapy on the farm for a couple of years. When we met Alarna in 2020, we knew we had found the right person! So a bit about Alarna…she trained in meditation 7 years ago and since then has continued to incorporate new ideas and methods in her daily meditation practice. This provides a creative input in the courses and meditation groups that she leads. Each meditation class is intuitively tailored to the needs of the individual's and the group. They are all lovingly hand written and correspond to what is 'coming up' for the group. For 3 years, at Herstmonceux Integrative Health Centre, she ran a weekly class, as a complementary therapy for pain relief, mental health and relaxation. This was in conjunction with the cooperation and expertise of the GPs. More recently, she ran a popular weekly meditation class at Uckfield Yoga Studio and during the first lockdown in 2020 she ran weekly meditation classes on "Zoom" aiding mental health and well being in these difficult times.
So what to expect…when you arrive, we will give you a brief introduction to alpacas and Spring Farm. This will allow a Q & A too before you go out into a field full of alpacas. There, you will sit amongst the alpacas whilst Alarna guides you through meditations. If the weather isn't great – we have lots of large airy barns where can also be used.
So why meditate with alpacas? In Alarna's words: "The alpaca's presence is a fun way to experience meditation. These spiritual animals are a perfect accompaniment for the first timer or the practised meditator, wanting to experience something unusual.  Meditating in small groups alongside animals can feel more powerful and enjoyable.  It's also a good way to get used to meditating with pets or larger animals when you get home – they love it!"
"It's easy to see how they boost wellbeing" The Telegraph.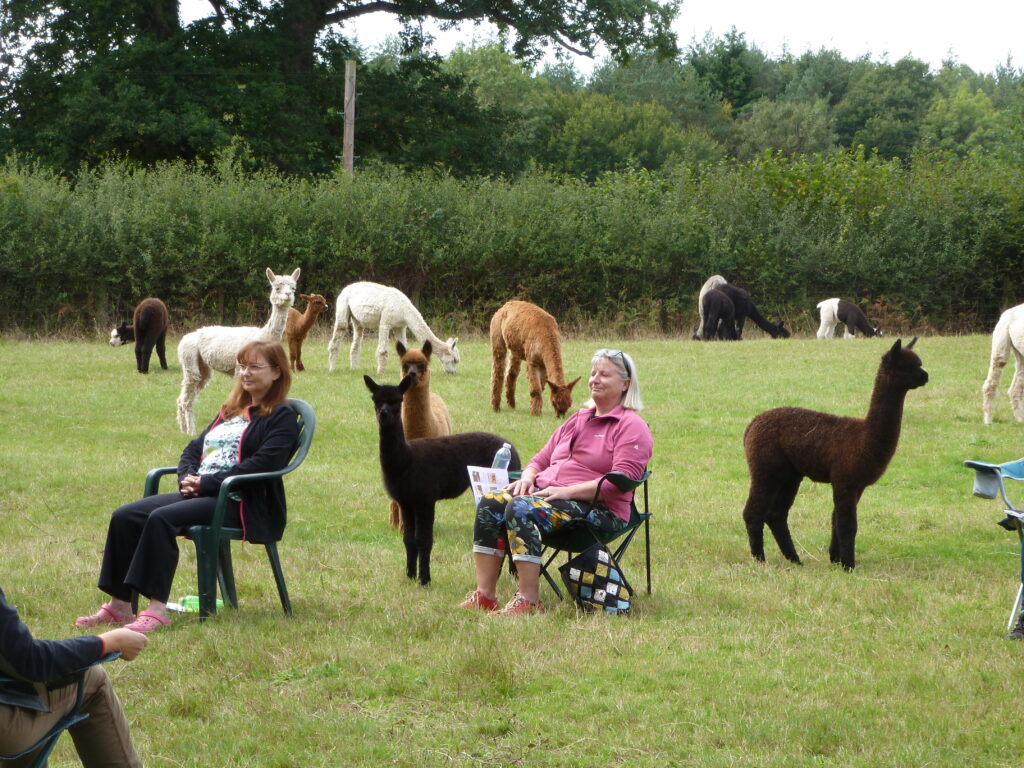 Spring Farm is managed within Higher Level Stewardship so you will be meditating in wildflower meadows where you will be surrounded by wildlife. Alpacas are by nature inquisitive so be prepared for them to come close to you.
We are very conscious of the issues caused by COVID 19. Alarna has conducted a full on-site risk assessment for guests joining us.
However, the introduction and entire visit is conducted in the open. Social distancing can be observed at all times whilst you are with us. If you need to use the toilet facilities, they are sanitised with a barrier viricide (Steri-7) prior to your arrival.
In 2022, we have a number of days already planned: 16th and 30th May; 13th and 27th June; 11th and 25th June; 8th and 22nd August; 19th and 26th September.
You can't book direct with us here at Spring Farm. Bookings need to be made direct with Alarna. The link to her website is here: https://www.natures-spark.co.uk/meditatingalpacas/
If you have any further questions, please get in touch with Alarna directly on: alarna@natures-spark.co.uk