After a month of Lockdown we have been given the green light to reopen for our amazing alpaca walks from Friday the 4th December. The last month has been very hard on rural businesses. So we have taken the time to catch up on fencing and other farm maintenance. We never stop!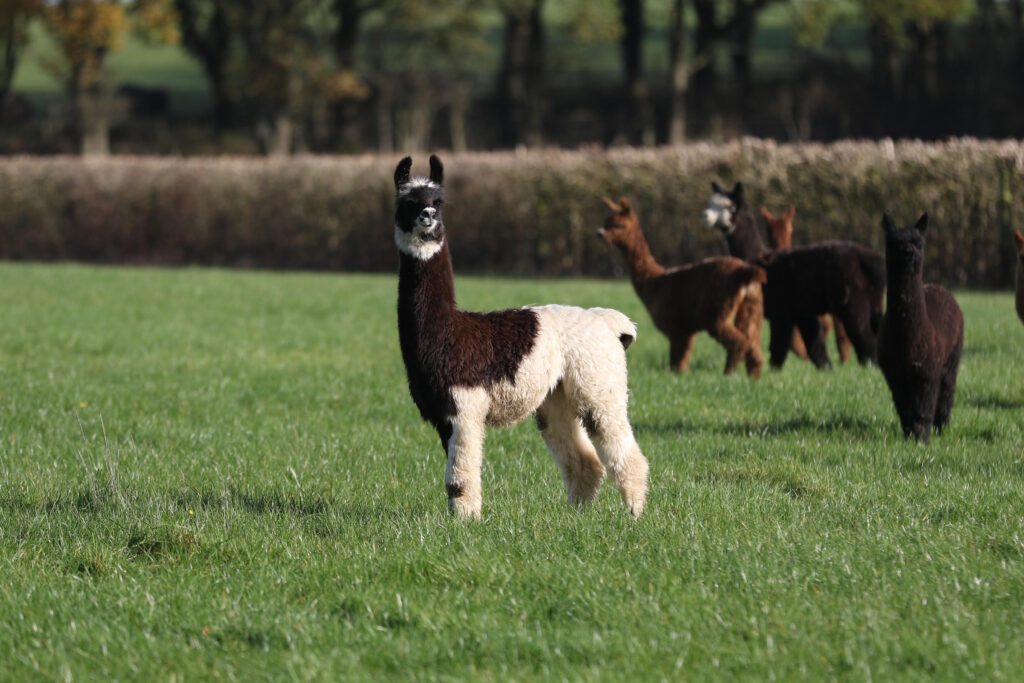 The alpacas have been loving life as they get to go into the hay fields for the Winter. We have continued with the halter training of the class of 2019, and the walking team of alpacas are wondering when the carrots will resume!
So please feel free to book an alpaca walk now! Or, if you are looking for a present for Christmas – why not treat a loved one to an alpaca walking voucher! We go to the furthest lengths to make visiting us a safe experience and have full COVID protocols in place. Come and meet us and our amazing alpacas soon!