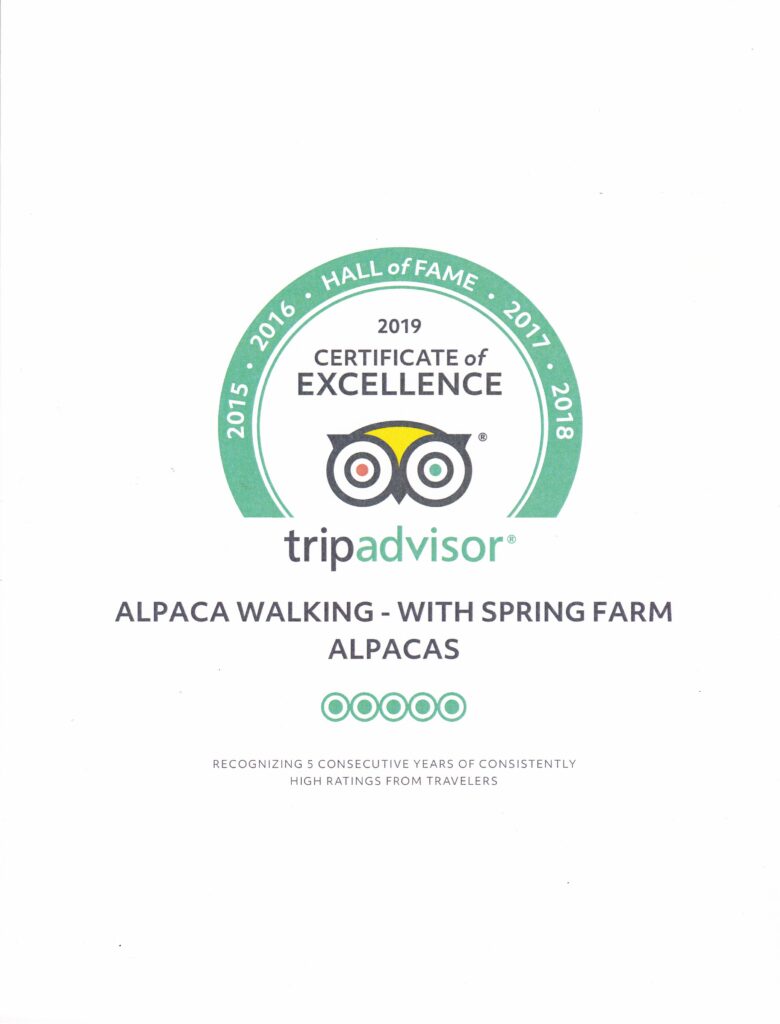 We started alpaca walking here at Spring Farm Alpacas just over 5 years ago. Since then, we have been awarded Certificates of Excellence for each of the last 5 years. We have entered the TripAdvisor Hall of Fame as a result of the 5 consecutive years Certificate of Excellence.
It would be fair to say that we couldn't offer alpaca walking without our amazing, beautifully trained alpacas. So in large part this award is for them! However, training and interacting with alpacas is entirely down to Vicki and our amazing staff. So to that end, this award is for: Vicki, Millie, Coral, Danielle, Jo, Izzy, Izzy, Kaitlyn and everyone else who has helped us along the way.
Alpaca walking is great fun for all and we hope to be able to offer it for many years to come. Hopefully, we may deserve "Certificates of Excellence" in future years. Please review us on TripAdvisor or Google or wherever after you have had a chance to visit us and our alpaca walking team!