After 3 months of not being able to offer walks to our guests – or give extra carrots to our walking alpacas – we have now reopened. The last three months have allowed us to catch up on all sorts of things. We have completed all the halter training of last years baby alpacas. We have been sprucing up our house and the outbuildings (work in progress).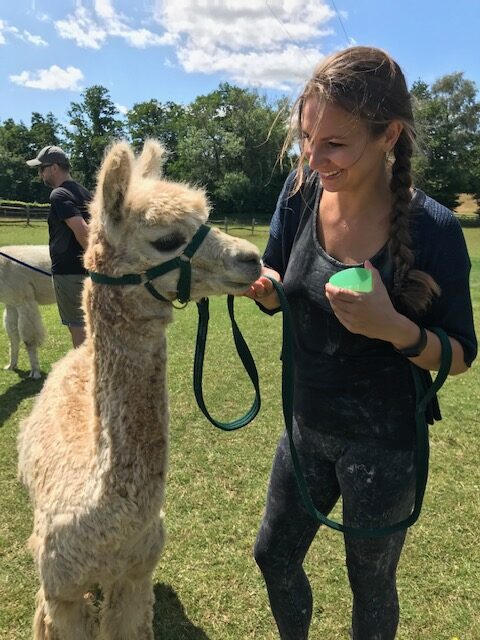 So how are things different? We have gone to great lengths to protect you, our guests, and our staff. You will see a number of changes to our walks. Our staff wear masks when handing over the alpacas. We wear disposable gloves when handling anything you might handle. We sanitise our hands before cutting up carrots and then place them in sanitised beakers so you can feed your walking alpaca at the end of the walk in complete safety. We wash the head collars and lead ropes which you hold to walk the alpacas. We even sanitise the necks of the walking alpacas after each walk (where they are stroked) and rotate the team every day. So things are slightly different. The good news is we haven't put up our prices!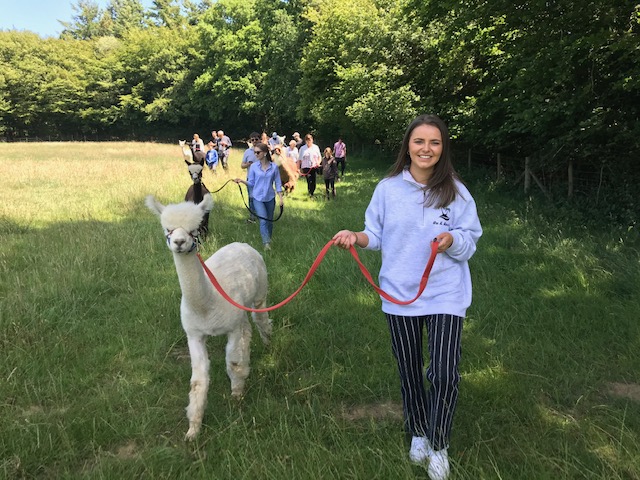 All our walks are across open fields which are entirely within the boundaries of Spring Farm. Wildlife is everywhere on the farm in the meadows and we have 18 baby alpacas bouncing around. You will be entirely outdoors whilst visiting and able to socially distance. We look forward to seeing you soon!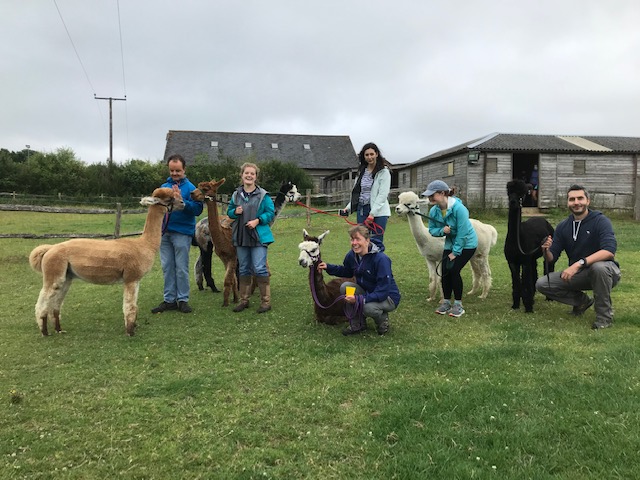 Very best wishes,
Chris and Vicki, Spring Farm Alpacas