We have just added 4 new alpaca Christmas cards which are listed in full with all our others on the Alpaca Cards page. But we just thought we would highlight these two. The Merry Christmas alpaca card was taken here at Spring Farm Alpacas on the 27th February in Wigan's field during a light snowstorm!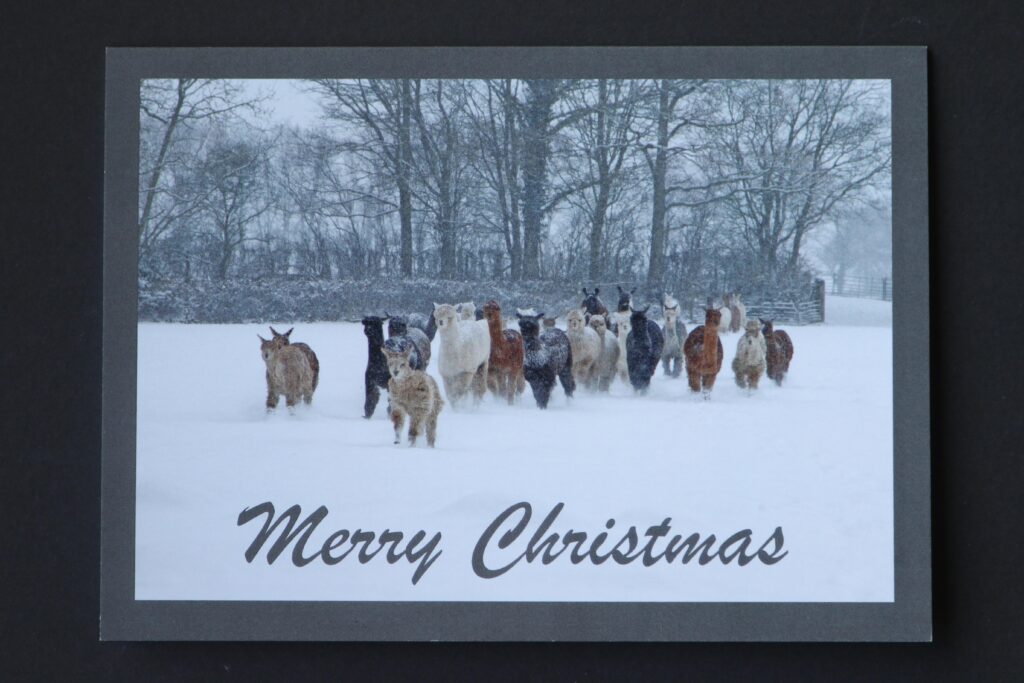 The one below was taken here at Spring Farm on the 27th February 2018. It's of Svetlana when she was 8 months old. Both of the cards are available – either drop us an email or see our Etsy shop: https://www.etsy.com/uk/shop/SpringFarmAlpacas?ref=shop_sugg
Or better still, buy the cards and an alpaca walking voucher from us here at Spring Farm for an unforgettable present this Christmas. Please email us for details.